In this layout overview we'll be taking a look at Intro Slider that you can find inside your app builder.
Here are the sections of this guide for quick reference.
Homepage Options
Layout Options
Previewing The Layout
Homepage Colors
Like with any other layout, you can choose to use this option from the layouts options panel by clicking the green change layout button from the homepage of the app builder when you are editing an app.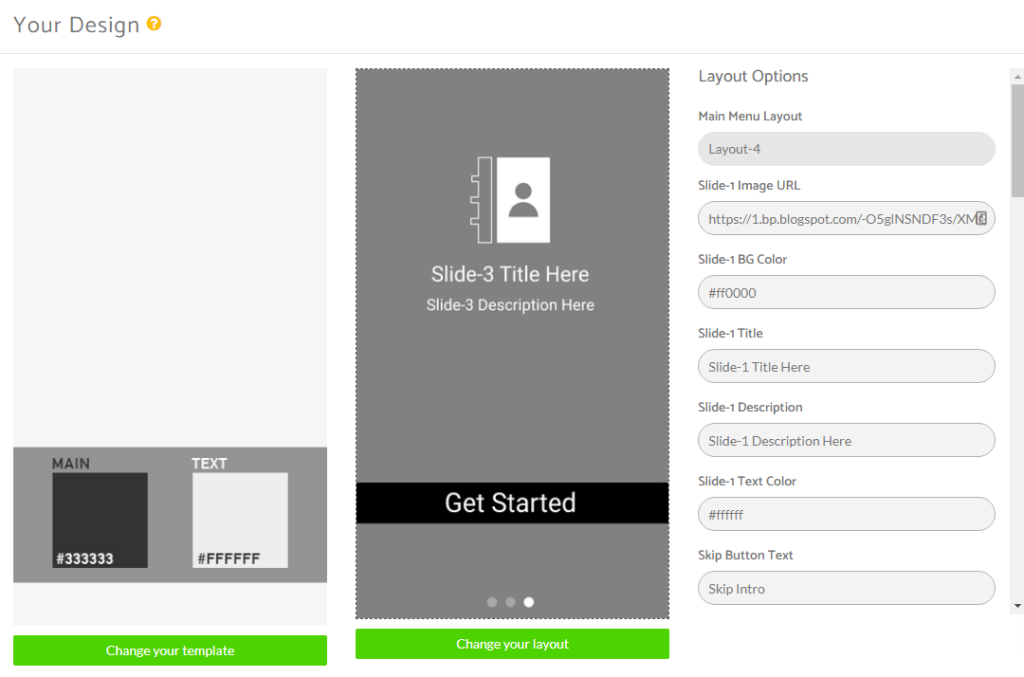 Homepage Options
This particular layout does not offer any homepage options.
Layout Options
There are a number of layout options within this layout template with many of them being repetitive just linking to a different slide so they control the same on page element just affecting a different slide.
Main Menu Layout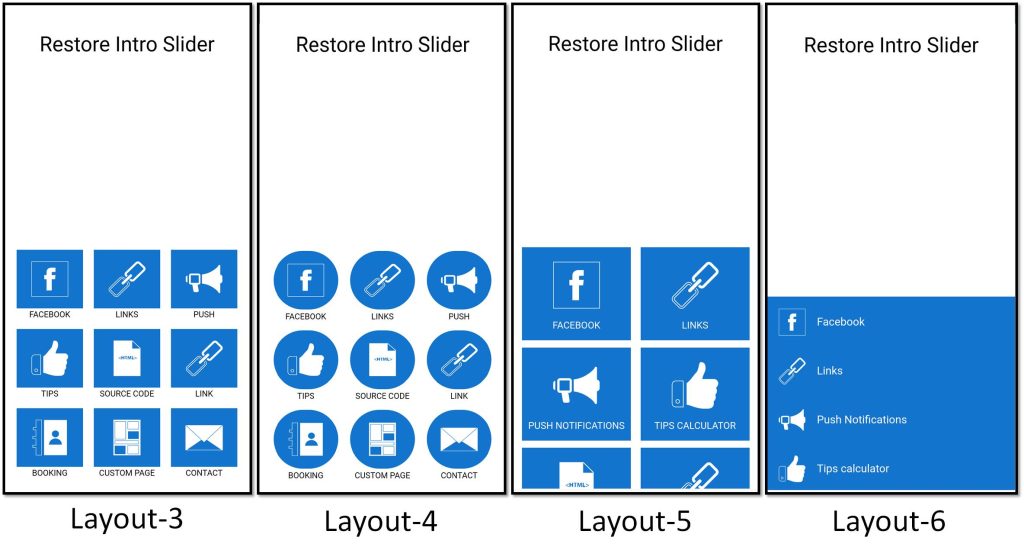 The 3 Slides Within This Layout Template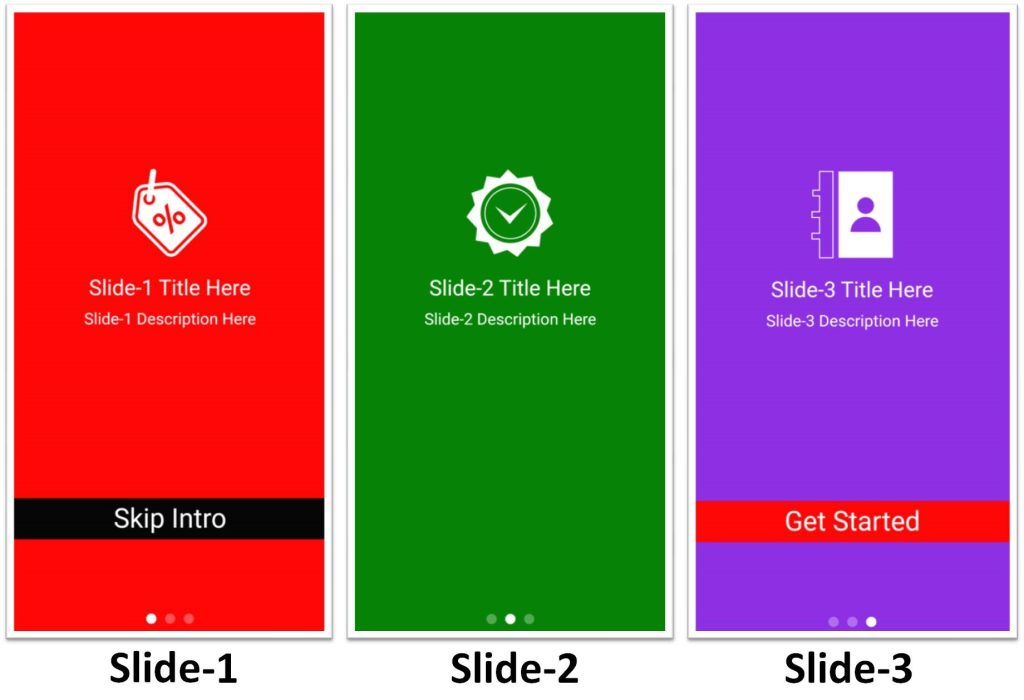 Slide 1 Options Panel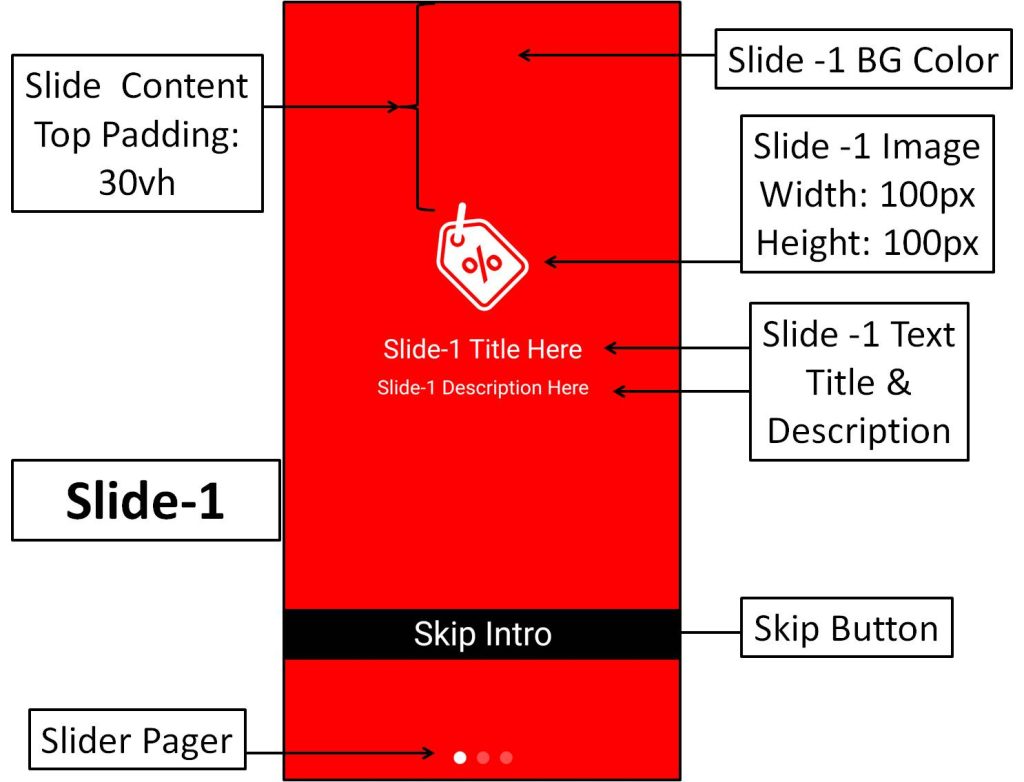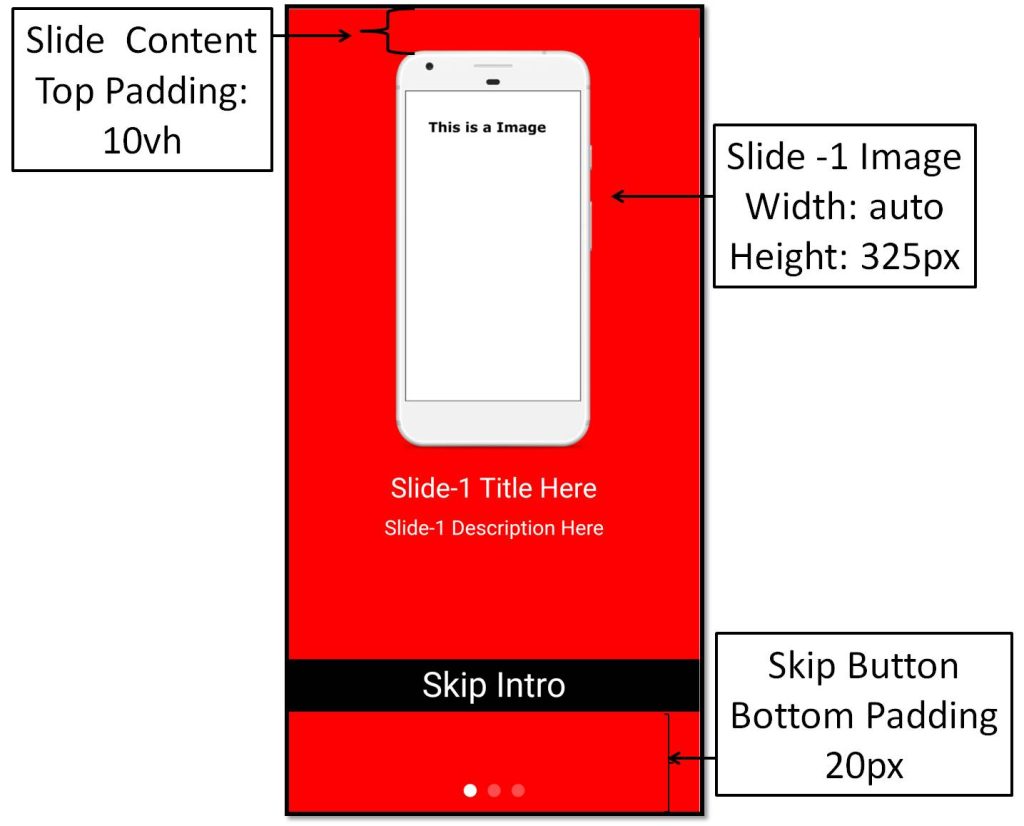 Slide 2 Options Panel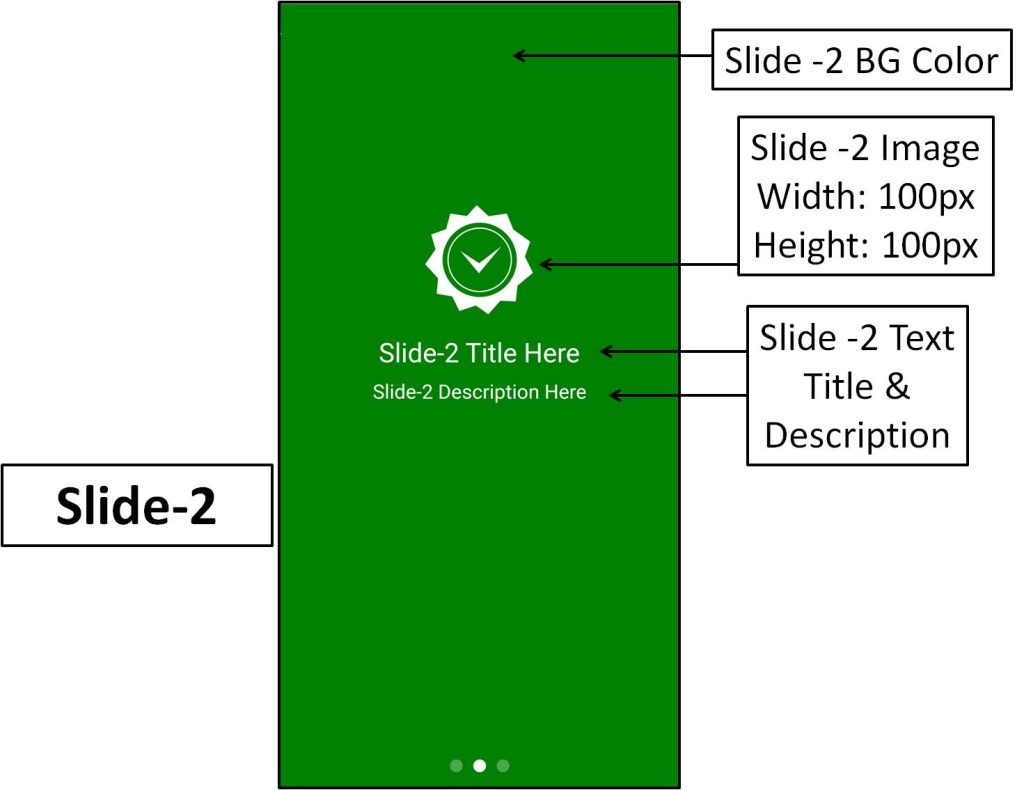 Slide 3 Options Panel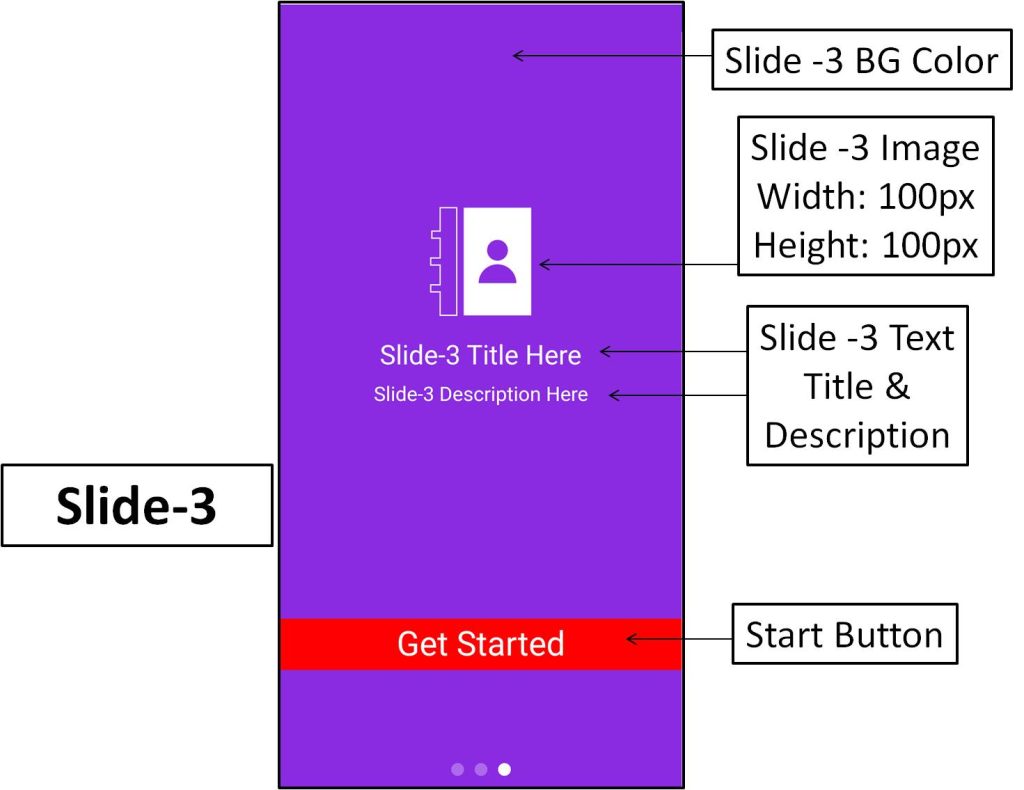 Restore Buttons
Notes
Number of Slides: 3 Fixed
Get Started Button is compulsory, Skip Button is optional
App Intro Slider shows once at first time visit only.
If you want to show slider again then click on Restore button and refresh page or reopen app.
When your slider and your app is ready then you can hide restore button so that app user only see slider once and then after next time, redirect to main layout.
Previewing The Layout
Here's a quick look at the how the app looks with this layout.
Preview 1 – Buttons Hidden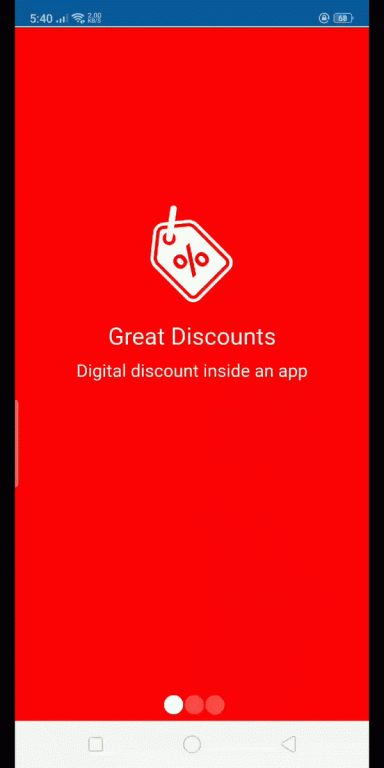 Preview 2 – Buttons Visible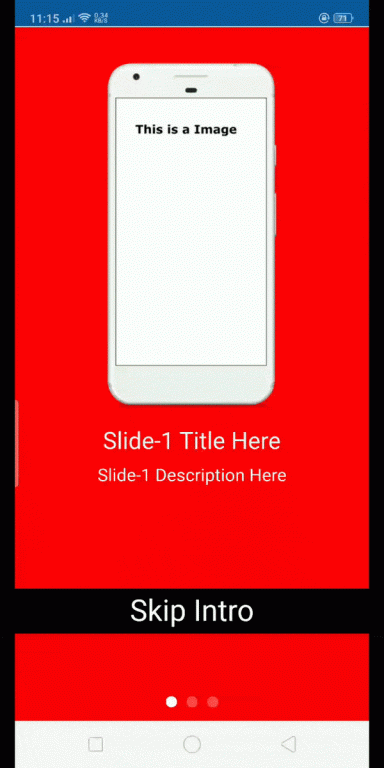 Preview 3 – Image Background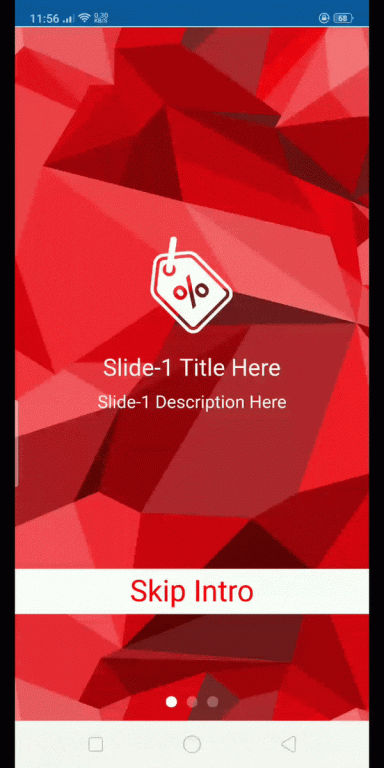 Homepage Colors
Please note that all color changes for the homepage are found under the main left menu, under Colors and then select the Homepage option.