The Set Meal feature behaves like a physical menu, showing customers who are using the app what meals your cafe / restaurant has on its menu.
Inside the settings panel for the feature you will see a setup screen similar to the image below.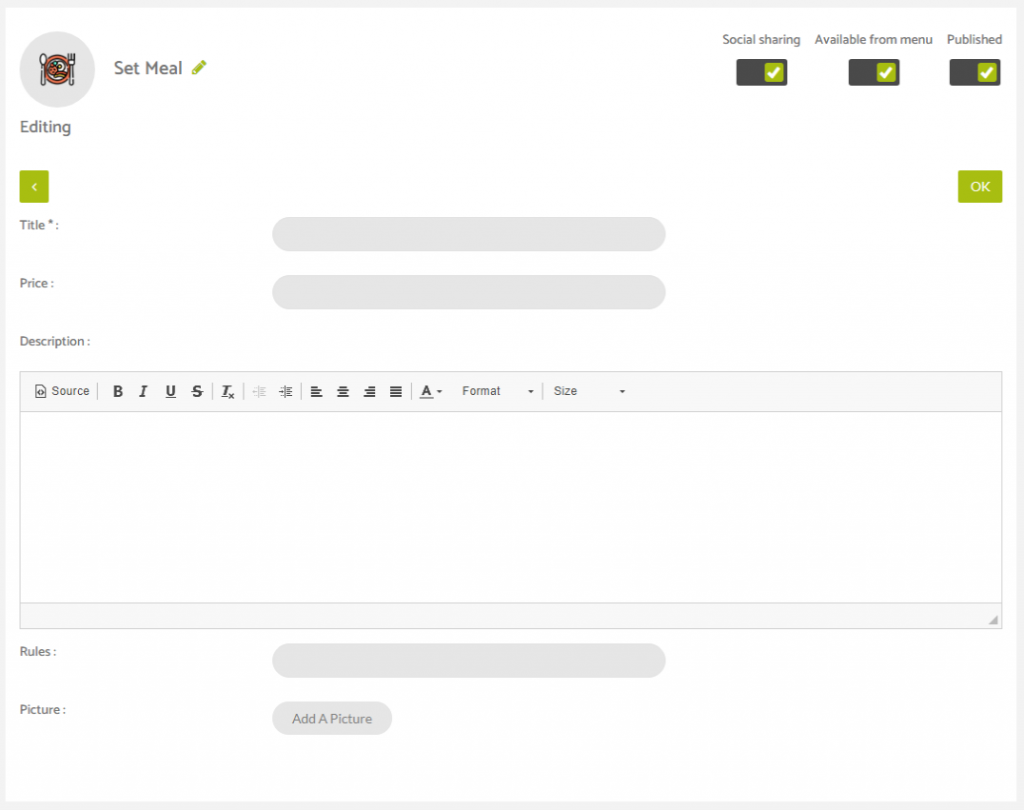 Here are the various parts of the setup screen:
Title: for example: "Kid's menu" or "Brunch".
Price: This field isn't mandatory, as you can enter the price in the menu description, but it's recommended.
Description: Describe your menu here.
Rules: This field isn't mandatory. You will be able to use it to specify some conditions, for example "only available on mondays".
Picture: Add a picture to describe your menu.